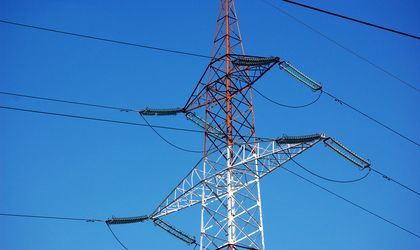 Italian utility firm Enel has announced it will seek to sell the distribution and sales assets in Romania, as part of a wider EUR 6 billion assets sale program that was started in 2013, in a bid to reduce the group's financial debt.
In Romania, the company aims to sell a 64.4 percent stake in Enel Distributie Muntenia and Enel Energie Muntenia, a 51 percent stake in Enel Distributie Banat, Enel Distributie Dobrogea and Enel Energie, as well as the 100 percent interest in services company Enel Romania, which is controlled through Enel Investment Holding.
The company entered in Romania in 2005, when it acquired the electricity distribution and supply companies Electrica Banat and Electrica Dobrogea, as part of a privatization program pursued by the government. In 2008, it took over the electricity supply of Bucharest through Electrica Muntenia Sud.
Enel said these companies had revenues last year of EUR 1.1 billion and EBITDA of EUR 289 million. They distributed 14TWh of electricity and had sales of 9TWh in 2013. Enel has 2.4 million residential customers in Romania, holding a market share of 20 percent, while another 200,000 are businesses, with a market share of 38 percent.
The utility firm is also looking to sell the generation assets in Slovakia, where it controls the biggest electricity producer Slovenske Elektrarne. The company has 5,700 MW in installed capacities comprising nuclear, hydro and thermal facilities. Last year, the Slovak energy company posted revenues of EUR 2.8 billion and EBITDA of EUR 708 million.
Enel aims to raise EUR 4.4 billion from selling the operations in Romania and Slovakia, together with other non-strategic assets, under the debt reduction plan. The company has already cut the debt by EUR 1.6 billion to date.
Citigroup and UniCredit have been appointed as financial advisors for the sale process in Romania.
"After receiving the information from the Chief Executive Officer and agreeing with the sale initiatives, the Board of Directors reserved to examine and assess offers from potential buyers in the coming months as part of the sale process for the companies held by the Enel Group in Slovakia and Romania," said the company in a statement.
The firm is also active in the local renewable sector, through Enel Green Power Energy. It had a portfolio of 498MW in wind and another 36W in solar installations at the end of 2013.
Ovidiu Posirca