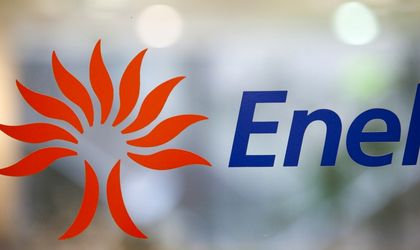 Enel's EBITDA in Romania fell by 1.5 percent in the first quarter of 2015, from EUR 65 million a year ago to EUR 64 million, according to data released on Friday by the Italian group and quoted by Mediafax.
The company has obtained in Romania earnings before interest and taxes (EBIT) down by 26 percent, from EUR 50 million a year ago to EUR 37 million.
Revenues decreased by 3.6 percent from EUR 275 million in the first quarter of 2014 to EUR 265 million.
Enel owns in Romania, through Enel Green Power, a net installed, renewable capacity of 534 megawatts. Out of it, the net installed capacity from wind is 498 megawatts and 36 megawatts from other sources.
The level of production obtained from renewable sources is 428 MW. Of this total, 421 megawatts represent wind energy production and 7 megawatts from other renewable energy sources.
EBITDA obtained by Enel in Eastern Europe, region which includes also Russia, Slovakia and other regions, fell by 17.4 percent in the first quarter, from EUR 282 million to EUR 233 million.
Enel has 2.6 million clients in Romania.
Staff