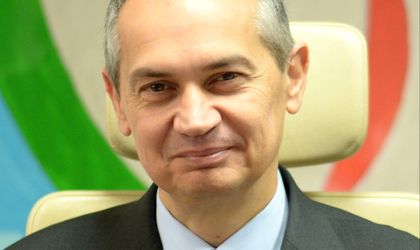 Enel Romania appointed Sverzut Alessandro to the position of chief financial officer (CFO), replacing Monica Hodor, who was recently promoted to director of planning and control within the global and network infrastructure business line of Enel group.
Alessandro Sverzut (aged 49) has an experience of 20 years in management positions in financial departments and will be responsible for financial, accounting, tax, risk control and planning and control of Enel Romania. Before joining Enel Romania, he was director of control and systems at Enel Holding, and between 2007 and 2011, led the financial department of Enel France as CFO for the Group's operations in France and Belgium. He holds a degree in Economics from the University of Trieste.
In her new capacity, Monica Hodor will be responsible for coordinating the financial control of group distribution companies in Argentina, Brazil, Chile, Colombia, Italy, Peru, Romania and Spain. With an experience of over two decades, Hodor is an expert in economics and holds master's degrees in finance and banking from the Academy of Economic Studies in Bucharest and in Aerospace Engineering from the Polytechnic University of Bucharest.
Enel Group operates in over 30 countries on five continents, has an installed net capacity of 89 GW and generates electricity and gas through a network covering about 1.9 million km serving 61 million consumers worldwide.
Present locally since 2005, Enel has over 3,100 employees in Romania and serves a total of 2.7 million customers in three key areas of the country: Muntenia Sud (including Bucharest), Banat and Dobrogea, covering nearly a third of market local distribution.
Natalia Martian