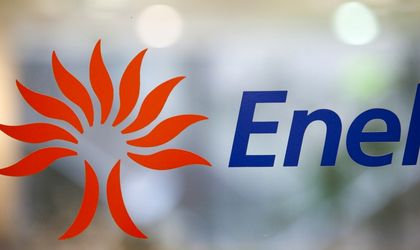 Enel allegedly used its Romanian clients' money to make investments after being involved in privatizing several state companies, according to DNA's investigation in the corruption case against ANRE officials Claudiu Dumbraveanu and Florin Gugu.
The privatization deal established that Enel would invest EUR 220 million in the electrical grid, however the Italian company waited to cash in on electrical bills from Romanian consumers.
Furthermore, representatives from several institutions involved in the privatization of Electrica SA favored ENEL in the privatization of SC Nuclearelectrica SA in exchange for sums of money.
Enel reacted on Wednesday to information leaked to the media regarding its alleged abuses.
"Enel reiterates that it followed all the legal parameters contained withing the privatization contract for former Electrica branches it acquired in Romania. The level of investments specified in the contracts for all three distribution companies (Banat, Dobrogea and Muntenia Sud) was met and even surpassed. Starting with 2005 when it entered the country, Enel has invested EUR 1.9 billion", according to the Italian company's press release.
The company adds that it has the International Chamber of Commerce's approval for the contracts regarding the Banat and Doborgea branches.
Regarding the charges in the Nuclearelectrica deal, Enel has stated in its press-release that "it only entered the Cernavoda project in 2007, alongside other international investors, as part of a consortium that owned a minority holding of 9 percent". Furthermore, in 2013, Enel decided to leave the project.
"As far as the investigation is concerned, Enel reiterates its position of complete support for the authorities in order to clarify the situation".