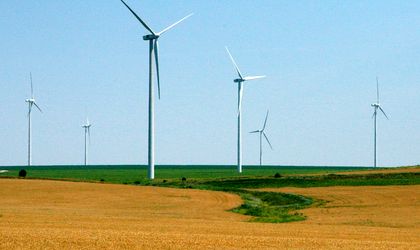 The renewable arm of Italian utility Enel connected three wind farms in the Dobrogea region to the grid in late 2012, taking the total wind assets operated locally to 500MW.
Enel has invested EUR 340 million to build the farms that are set to generate 560 million kWh yearly once fully operational. The wind portfolio of the utility soared in the last two years, sustained by the green certificate support scheme for renewable energy.
Wind has proved to be the most popular investment and producers are granted 2 green certificates, which can be sold on the market. At present, certificates are trading close to the ceiling price of EUR 55.
Utilities kept pouring cash in the domestic renewable sector, despite the ongoing crisis in the Euro zone and the weak economic recovery of the country. Czech utility CEZ announced last year full operation on the largest onshore wind park in Europe, in SouthEastern Romania.
The Elcomex EOL wind farm has a capacity of 120MW and will have a yearly output of 340 million kWh. Enel has also connected the Targusor and Gebelesis farms that have installed capacities of 60 MW and 27 MW respectively.
Enel Green Power received more than half a million certificates last year for its wind farms. Around 3.7 million green certificates were awarded in the first eleven months for green energy producers and the wind sector held a commanding share of 77.6 percent.
The country reached 1,779 MW of incentivized wind capacities in by November 2012, according to Transelectrica, the grid operator.
Ovidiu Posirca