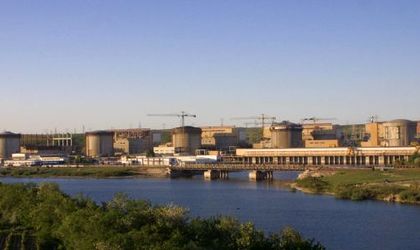 Enel Investment Holding, the utility, and ArcelorMittal Galati, the steel maker, have decided to sell their minority stakes in Energonuclear, the project company designed to build units 3 and 4 at Cernavoda.
According to news portal www.hotnews.ro, the two companies exited because of the government's intention to attract a Chinese company, China Nuclear Power Engineering Company, to build the new reactors that require investments worth over EUR 6 billion.
"The withdrawal of Enel Investment Holding BV, at this moment, is motivated by the incompatibility of the initial investment strategy with a potential new shareholder structure, in which a different company than Nuclearelectrica could be controlling shareholder, while ArcelorMittal Galati SA cited the challenges of the business environment that cannot support its involvement in the project," said Nuclearelectrica, the state-owned nuclear power producer, in a statement. The company said it was involved in negotiations to attract a majority shareholder in the project.  
Romania pinned its hopes on Chinese involvement in a last ditch attempt to save nuclear investments, after all six private investors pulled out of the nuclear project in the last three years.
France's GDF Suez, Spain's Iberdrola and Germany's RWE announced they were exiting the project in January 2011, while Czech utility CEZ made a similar announcement at the end 2010, citing the tough regulatory environment and the economic crisis.
Nuclearlectrica will buy Enel's stake in 9.15 percent the project, along with the 6.2 percent stake of ArcelorMittal.
At present, the two nuclear reactors at Cernavoda cover 20 percent of Romania's annual electricity consumption.
Shares in Nuclearlectrica gained 0.89 percent to RON 11.3 on late Monday trading on the Bucharest Stock Exchange.
Ovidiu Posirca