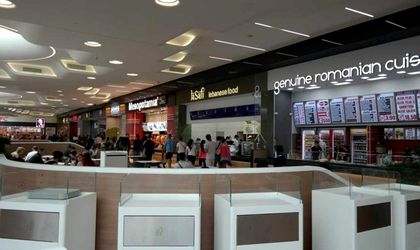 According to the latest study by CBRE, "Food and Beverage in Shopping Centres", people prefer the diversity offered by food courts in shopping malls to restaurant offers. The research analyzes the preferences of 22,000 consumers in 22 countries in Europe, Middle East and Africa.
Results say that 41 percent of the respondents prefer to dine in shopping centers, as compared to 10 percent in restaurants and cafes located on commercial streets and 7 percent in retail park shopping centers.
One third of respondents said they visited the shopping center with the sole purpose of eating at the food court, while four out of ten of them also shopped around, despite their initial intention.
CBRE Group, with headquarters in Los Angeles, has over 370 offices worldwide in the Americas, Asia Pacific, Europe, Middle East and Africa. The company had a turnover of USD 9.04 billion (EUR 8.21 billion) and a net profit of  USD 513.5 million (EUR 466.3 million) in 2014.
CBRE offers strategic advice and execution for property sales and leasing, corporate services, project management, advisory mortgage banking, appraisal and valuation, development services, investment management and research and consulting.
Natalia Martian