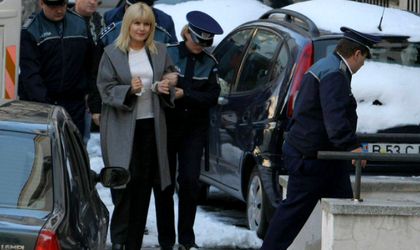 Romanian MP and former minister of regional development and tourism Elena Udrea was arrested on Wednesday for 30 days under charges of bribery and abuse of office in the Gala Bute case, following a decision of the Supreme Court, according to Mediafax.  She will be detained in the Bucharest Police arrest center until March 26.
However, the Court rejected the National Anticorruption Directorate's (DNA) request to arrest her under charges of  attempted crime of using false, inaccurate or incomplete documents or statements, in order to obtain funds from the EU budget, and of using influence to obtain undue benefits.
The preventive arrest decision is not final and may be contested at the Supreme Court.
Udrea has been previously arrested for another 30 days in the Microsoft case but the judges later decided to place her under home arrest.
The Bute Gala was a boxing event organized by the Tourism Ministry in 2012 when it was headed by Udrea. According to DNA, there are suspicions that the Tourism Ministry used alleged illegal funds, including from EU funds, to finance this event.
Staff