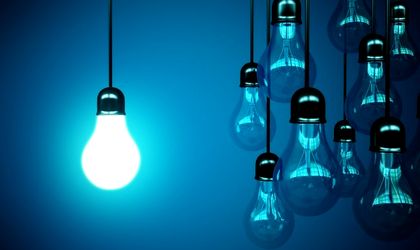 Romanian power supplier and distributor Electrica S.A. posted a consolidated net profit of RON 277 million (EUR 62.72 million) for the first semester of 2015, up by RON 64 million (30 percent y-o-y increase), according to the company's half year financial report.
Operational profit for this period reached RON 317 million (EUR 71.78 million), 14 percent higher against the same period in 2014.
In the first six months of 2015 Electrica recorded operating income worth RON 2.7  billion (EUR 610 million), increasing by 237 million RON (9.5 percent) year on year. According to the company,  this increase is due to upward trends registered in the electricity distribution incomes at RON 1.2 billion (up RON 79 million, 7 percent) and revenues from electricity supply, which reached RON 2.2 billion (up 103 million, 5 percent).
Both distribution and supply saw rises in volume during the first half of 2015, Electrica having distributed 6 percent more electricity during this time against the same period of 2014 and supplied 2 percent more power. The company notes that positive results were reached despite the trend of slight decrease at national level, the 9 percent growth in the value of Green Certificates and the decrease registered by the average selling price of electricity of 3.8 percent.
During this period, operational expenses increased by RON 200 million, or 9 percent, mainly due to expenditure with electricity purchased, which saw a rise of 155 million (14 percent) to RON 1.3 billion. The main source of this rise was the cost of electricity purchased for supply and trading, which is the main cost of the group, representing 47 percent of revenues in the first half of 2015.
Investment in electricity networks increased by RON 30 million (21 percent), reaching RON 175 million.
"I want to specifically mention the remarkable increase in profitability by 46 percent attributable to Electrica shareholders. This increase in profitability comes exactly one year after the listing of Electrica on the stock market, which proves once again that we are on the right track. Of course, there is more to be done!
An important part of our business strategy includes the implementation of an ambitious investment plan. We need significant investment in the energy distribution segment. In addition, we have projects for modernization – some are in full swing – in order to improve efficiency and increase service quality. Within six months, we increased investments by 20 percent over last year and the effects of this effort will be reflected positively in future operational results and a direct contribution to the development of Romanian economy," said Ioan Rosca, general director of Electrica.
The group distributed about 8,5 TWh, and produced about 5 TWh of electricity to an estimated 3.59 million end consumers, making up 36 percent and 64 percent, respectively, of Electrica total revenues.
With 120 years of experience in the market, Electrica SA is distributor and supplier of electricity in Romania, and one of the leading players in the energy services sector. It has a national covarge with regional organization in three areas for distribution and supply of electricity: Transilvania Nord, Transilvania Sud, Muntenia Nord and the entire country for maintenance and energy services.
Natalia Martian