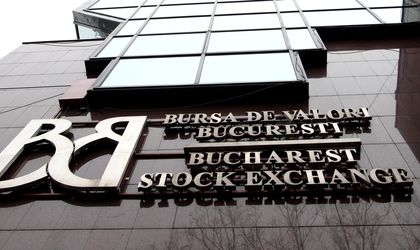 State-owned Electrica Group, the biggest distributor and supplier of electricity in Romania, has announced on Friday its intention to float shares on the London Stock Exchange.
The listing is part of the privatization program agreed by Romania with the International Monetary Fund and the European Commission, the executive arm of the EU, under a EUR 4 billion stand-by agreement.
The government aims to sell a 51 percent stake in the company on the Bucharest Stock Exchange (BVB) and on the LSE through global depositary receipts. The shares will be sold to both retail and institutional investors. The government has used GDRs before for the listing of state-owned gas producer Romgaz.
Razvan Nicolescu, the delegate minister of energy, said in a statement that certain investors may show "reserved optimism", considering the country's rating and potential geopolitical changes in the region.
"We ensure all that Electrica is a very stable company, sold, with regulated and predictable income, that represents a medium and long term placement," said Nicolescu.
The department of energy said the subscription period for shares in Electrica will start in mid-June and the effective listing will take place at the end on the same month.
Electrica has distributed last year 16.1 TWh of electricity, which is 39 percent all of electricity distributed in Romania, to around 3.6 million users. It also supplied 9.7 TWh of electricity, accounting for 22.1 percent of the total electricity supplied in the country, to around 3.6 million consumers.
Last year the group generated consolidated revenues of around RON 5.2 billion (EUR 1.1 billion) and consolidated EBITDA of around RON 749 million (EUR 168 million) from its operations.
Citigroup, Raiffeisen Bank and Societe Generale have been appointed as joint global coordinators and joint bookrunners for the offering. BRD has been appointed manager, while SSIF Swiss Capital has been appointed distribution agent.
Ovidiu Posirca