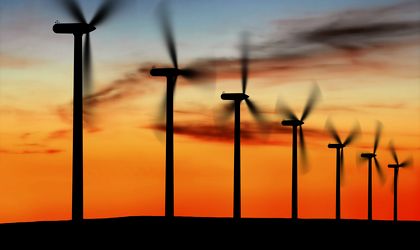 Energy supplier and distributor Electrica SA plans to outsource two wind projects, currently in "construction ready" stage, as investments in renewable energy are less and less attractive, the company says, quoted by Mediafax. Electrica announced in 2010 plans to enter the market for renewable energy production by building three wind farms, each with a capacity of 50 MW, but meanwhile gave up one of the projects.
During the stock market listing the decision was taken to postpone investment projects in energy production from renewable sources, based on a recommendation from the privatization consortium.
Currently, both projects are in the "construction ready" stage and Electrica is considering whether to outsource these objectives.
"The company intends to cease these activities due to: (1) adverse changes in the power generation from renewable sources regime  (2 ) the group's strategy focused on investment in its main distribution and supply of electricity, (3) limited synergy between the activities of producing electricity from renewable sources and the distribution and supply activities. The financial statements reflect the plan of management to terminate these projects," the company states.
Estimated investments in these wind farms should reach EUR 68.5 million (RON 308.25 million) for a 45 MW wind farm at Frumusita (Galati county). Regarding the 48 MW wind farm at Chirnogeni (Constanta county), total investments were estimated at EUR 90.5 million (RON 407.25 million).
The amount spent so far by Electrica on these two projects are RON 8.37 million for the wind farm at Frumusita and RON 4.15 million for the wind farm in Chirnogeni.
The annual investment plan for 2015 is consolidated at Electrica group level at some RON 860 million.
Electrica estimates for this year a turnover of RON 5.662 billion and a net profit of RON 460.7 million. In 2014, Electrica recorded group-wide a turnover of RON 5.044 billion and a net profit of RON 401.4 million, of which RON 287.84 million represent the net profit attributable to shareholders.
Electrica is national in scope, covering three areas in distribution and supply of electricity: Transilvania Nord, Transilvania Sud, Muntenia Nord and nationally for maintenance and energy services. The company serves approximately 3.5 million customers.
The main shareholder of Electrica SA is the state, represented by the Ministry of Energy, Small and Medium Enterprises and Business Environment (48.78 percent), followed by the EBRD, with 8.66 percent.
Natalia Martian