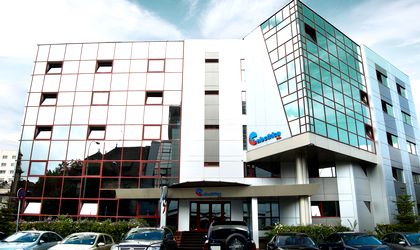 Electrica Group, local electricity distributor and supplier, posted a RON 428 million consolidated profit during the first nine months of 2015, increasing by RON 92 million (27 percent) year on year, according to the group's financial report. The company recorded a 16 percent growth in EBITDA.
With operational profit reaching RON 497 million, a 22 percent rise over the same period of the previous year, the profit attributable to shareholders increased by 38 percent.
During the first nine months Electrica recorded operating income worth RON 4.13 billion, up RON 384 million (10 percent) y-o-y, while operating expenses dropped by RON 32.5 million (2 percent).
The income rise was mainly due to increases in the electricity distribution segment (up 6 percent by RON 104 million, reaching RON 1.84 billion) and the electricity supply segment (up 7 percent by RON 220 million, reaching RON 3.28 billion).
Energy costs increased by RON 326 million, or 20 percent, to RON 1.99 billion, both distributed and provided amid increasing quantities and as a result of increased cost of electricity purchased for supply and trading. The cost of electricity purchased is the main cost of the group, representing 48 percent of revenues in the first nine months of 2015.
"We continue to do what we committed to, including the listing prospectus, to invest in distribution networks, the latest technology, which is already reflected positively in our operational results, but also in the improved quality of services offered and lowering of maintenance costs," said Ioan Rosca, Electrica SA general director.
In the first nine months of 2015, the group distributed about 12.7 TWh, and provided approximately 7.6 TWh of electricity to approximately 3.6 million numbers of end users. During this period, the contribution of the electricity distribution and supply of electricity segments was 36 percent and 64 percent of Electrica revenues.
Natalia Martian