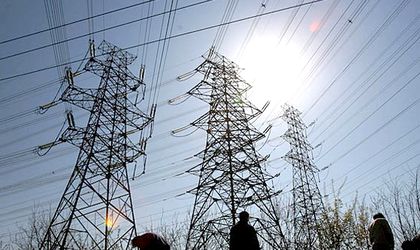 State-run electricity producer Electrica recorded revenues of RON 2.3 billion in the first six months of the year, down 12 percent, from RON 2.61 billion in the first semester of 2013 and posted a net profit of RON 197.1 million (EUR 44.1 million), down 6 percent.
Electrica recorded a net profit of RON 209.1 million in January-June 2013.
The company's profit before taxes in the first six months was RON 466 million, up 10.8 percent compared to RON 420.6 million in the H1 2013.
Revenues from distributing electricity increase 1.5 percent to RON 1.03 billion. Energy supply generated revenues of RON 2.06 million, down 15 percent compared to the similar period of 2013.
"This decrease is mainly due to the 5 percent drop in the average tariff for electricity consumption and the 36 percent drop in the value of green certificates to be included in the electricity bill for final users (…) Moreover, the quantity of energy supplied dropped 6 percent as a result of national consumption also decreasing and due to the liberalization of the market", according to the report.
In the first six months of the year, Electrica distributed 8TWh of electricity and supplied 5 TWh to 5.57 million clients.