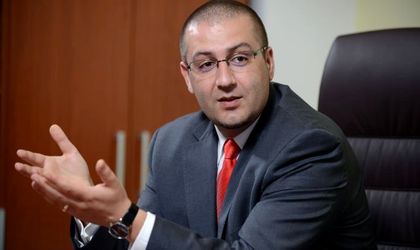 The general manager of the electric and thermal energy producer ELCEN Bucharest, Gabriel Ignat, resigned on Wednesday, almost one year after his appointment and will take over the management of a private company.
"After 12 intense months of ELCEN management, I decided to retire from his position as general manager and go back to the private sector, yet I will stay in the energy sector," said Ignat, in a press release quoted by Mediafax.
The resignation will take effect on Thursday. Ignat took over ELCEN management last year on March 31.
His duties will be passed to Emilian Mateescu, director with ELCEN, until a new appointment.
ELCEN provides 90 percent of Bucharest thermal energy and recorded last year RON 1.9 billion (EUR 428 million) in turnover, up 19 percent against 2013.
Staff