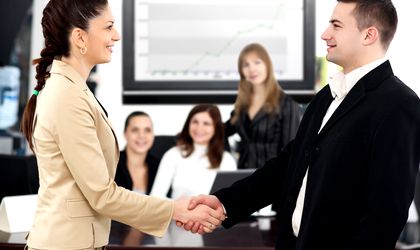 Online freelancing platform Elance ranked Romanians in third place in Europe, after Ukraine and Great Britain, in terms of earnings between 2007 and 2012.
During this time Romanian freelancers earned USD 16.4 million while in 2012, they cashed in USD 5 million. 
Top of the European ranking is Ukraine, whose freelancers notched up USD 38.21 million, followed Great Britain, where freelancers made USD 18.11 million.
Worldwide, Romania was ranked seventh in terms of revenues. The United States with USD 166.28 million of earnings, India (USD 165.09 million) and Pakistan (USD 39.89 million) topped the global ranking.
In total, 6,099 Romanian freelancers signed up on Elance last year. Companies from the United States, Australia, the United Kingdom, Canada and the United Arab Emirates hire the most Romanians.
"Romania has become a key market for Elance due to the large number of IT professionals who attracted over 75 percent of total revenues obtained by Romanian contractors on Elance.com in the analyzed period," said Kjetil Olsen, Elance vice-president for Europe.
Local freelancers are active mainly in domains such as IT & programming, where they earned USD 12.6 million, and graphic design & multimedia, where they gained USD 2.8 million, between 2007 and 2012.
A Romanian freelancer working in these fields makes on average USD 15 per hour.
The best paid projects were in the finance, management and legal fields, where Romanians were paid on average USD 18 per hour, and USD 20 per hour, respectively.
Romanian freelancers are hired because they are skilled and hardworking, tech savvy, internationally minded and have good English skills, also working at competitive costs, according to the site's officials.
Read more in next week's print edition
Otilia Haraga