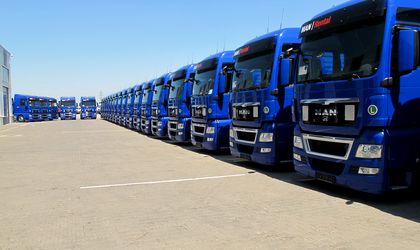 Turkish integrated logistics firm Ekol Logistics has bought 100 MAN trucks for its Romanian subsidiary, investing EUR 8 million, the company has announced. Ekol estimates that this investment will enable it to grow its local business from EUR 3.6 million in 2012 to more than EUR 10 million this year.
Ekol Romania presently has 50 employees but this will grow by more than 100 driver positions. The logistics company operates 6,000 sqm of warehouse space locally.
The Romanian branch was established after in October 2011 Ekol bough local logistics company Omega Ro. At that time, Ekol said that after the takeover the company should see its local business grow by 70 percent in volume by 2013 and that it will invest EUR 10 million in Romania over the following five years.
Turkish Ekol started expanding in Europe in 1996 when it set up a branch in Germany.  Its distribution centers cover 486,000 sqm and the company is present in Turkey, Germany, Italy, Ukraine, Greece and Romania. Last year Ekol Logistics reported a global turnover of EUR 285 million. The company says it will continue to expand in Europe and Romania holds a strategic importance due to its geographical position.
Simona Bazavan