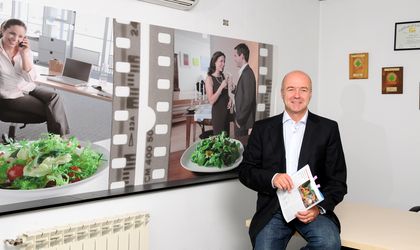 The Romanian subsidiary of convenience salads producer Eisberg has registered sales worth EUR 3.5 million on the local market last year and hopes for a similar figure in 2013, the company has announced.
Eisberg plans to launch new product varieties and boost soles volumes given that Romanians are increasingly interested in healthy eating, driving up demand for products such as salads, said Lucian Trofin, general director Eisberg Romania.
Eisberg Group is headquartered in Switzerland and is also active in Italy, Poland, Hungary, Romania and in Spain. The business emerged from a farm some 30 years ago.
Eisberg set up its local subsidiary in 1995 and presently employs 38 people.
Simona Bazavan