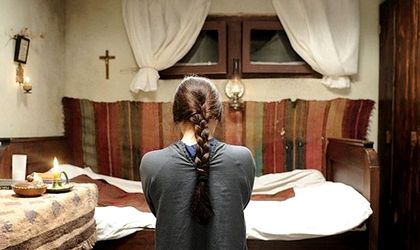 Eight out of fifteen films that premiered at Cannes festival will hit Bucharest screens between October 15 and 25, at Cinema Studio and Cinema Elvira Popescu.
The films to be shown are: "Beasts of the Southern Wild", awarded with Camera d'Or and considered by The New York Times the best 2012 movie, "The Angels' Share", which received eleven nominations at Cannes this year, awarded with the Jury's Prize, "Post Tenebras Lux" – Best Director Award distinction, "Después de Lucía/ After Lucia" awarded with Un Certain Regard prize, "7 Days in Havana", "Cosmopolis", "Killing Them Softly", "Holy Motors", "Adieu Berthe ou l'enterrement de mémé" and Romanian "Beyond the Hills", which will be shown on the last day of the festival.
Les Films de Cannes à Bucarest Festival was initiated by Cristian Mungiu in 2010, with the help of Thierry Frémaux, the general delegate of Cannes Festival.
Oana Vasiliu