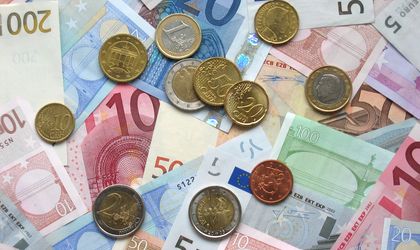 The European Investment Fund (EIF) has announced the signing of four new JEREMIE agreements, financed from structural funds,  with selected lenders that will allow local SMEs to take out loans in advantageous conditions.
The EIF will work with Banca Transilvania, BRD-Groupe Societe Generale, ProCredit Bank and Raiffeisen Bank to make the EUR 120 million in fresh resources available to Romanian SMEs. Raiffeisen said it received EUR 40 million on JEREMIE.
The loans will be taken out under the new Portfolio Risk Sharing Loan instrument, which allows SMEs to benefit from lower interest rates and reduced collateral requirements for loans used for investments and working capital.
EIF deputy director Hubert Cottogni, head of regional business development, said: "The portfolio risk sharing and interest subsidy JEREMIE instrument is new in Romania, but has already been successfully implemented by EIF in several countries."
"The instrument complements the existing JEREMIE guarantee and risk capital facilities by providing new financing options for a wider range of SMEs in various sectors and stages of development," he added.
New funding was made available after the government increased in last November the share of the JEREMIE program under the sectoral operational program Increase of Economic Competitiveness, cofinanced through the European Regional Development Fund (ERDF).
Lenders in Romania have already implemented two SME financial instruments under the JEREMIE initiative.
BCR, Raiffeisen Bank and UniCredit Tiriac Bank have implemented the First Loss Portfolio Guarantee, enabling over 2,000 loans with a combined value over EUR 180 million.
In addition, the country-risk capital fund 3TS Catalyst Romania has made its first investment in technology companies. The fund acquired last summer a 30 percent stake in business portal www.avocatnet.ro.
Ovidiu Posirca