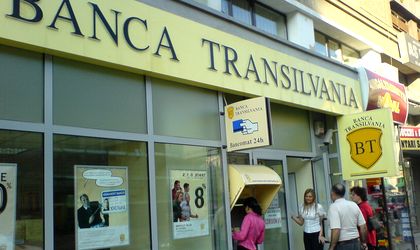 Romanian lender Banca Transilvania will receive EUR 150 million from the European Investment Bank (EIB) to finance projects carried out by small- and medium-sized enterprises (SMEs), companies with average market capitalization and public entities in Romania.
The financing contract was signed on Wednesday in Bucharest.
"Banca Transilvania will benefit from a line of financing worth EUR 150 million on behalf of the European Bank of Investment. The funds are meant to support projects in the fields of industry, services, agriculture and infrastructure, intiated by SME's, by societies with medium-sized stock presence and by public entities in Romania", according to a press release from the bank.
The reason behind the Banca Transilvania – EIB partnership is to encourage local companies to begin new investments, to develop their business and to generate jobs, based on a flexible financing program. The loans will be handed out from the EIB Program "Skills and Jobs – Investing for Youth", an initiative aimed at young people looking for employment.
In this sense, EIB – in collaboration with Banca Transilvania – will offer benefits to companies that employ young people, assuring training opportunities and cooperation possibilities with different colleges, schools or universities.