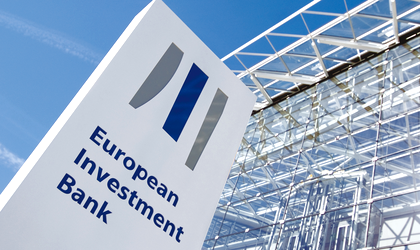 The European Investment Bank (EIB) awarded loans worth EUR 228 million in 2015, bringing the total lending volume in Romania over the past five years (2011–2015) to EUR 2.6 billion, according to a company statement.
The loans were absorbed into all major sectors of the economy, including transport, communications, energy and the environment, development of a knowledge economy and increasing access to finance for small and medium-sized companies through local financial institutions partners.
The EIB also provides technical assistance on EU Structural Funds absorption, the bank assisting in 230 projects that were completed, benefiting from EUR 18.5 billion in EU funds, and 96 schemes ongoing, totaling EUR 11.5 billion. The projects include transport networks, environmental improvement and investments enhancing energy efficiency, using of renewable energy, RDI and knowledge economy.
The EU bank also awarded EUR 663.7 million for financing SMEs in Romania through The European Investment Fund (EIF). The EIF is the equity and venture capital specialized arm of the EIB Group, providing risk financing solutions to financial intermediaries to support SMEs and Midcaps.
Werner Hoyer, EIB president, is meeting President Klaus Iohannis and Prime Minister Dacian Ciolos later in the day. The European Investment Bank is the long-term lending institution of the European Union and is owned by the EU Member States. It makes long-term finance available for sound investment in order to contribute towards EU policy goals.
Natalia Martian