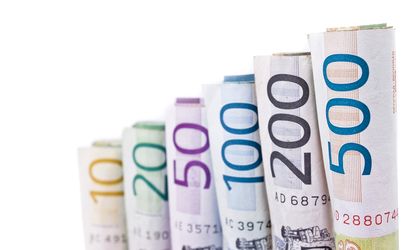 The European Investment Bank (EIB) and BRD Groupe Societe Generale SA have signed an agreement for EUR 100 million to finance projects which will contribute to increasing employment, improving access to medium and long-term financing for Romanian companies. The EIB funds will be used to finance projects promoted by SMEs (with up to 250 employees), mid-cap companies (with up to 3 000 employees) and public-sector entities, as well as other types of private-sector promoters in Romania.
"Support for the financing of projects implemented in particular by SMEs and mid-cap companies is a core policy objective of the EIB in Romania, as the SME and mid-cap sector is an engine of growth and innovation," said Mihai Tanasescu, EIB vice-president responsible for lending operations in Romania.
This intermediated loan is being provided under the Joint IFI Action Plan for Growth in Central and South Eastern Europe, which focuses on providing better access to long-term finance for Europe's SMEs in order to help mitigate the effects of the financial crisis. These funds will support growth by fostering economic restructuring, consolidation and diversification, as well as enhancing long-term competitiveness through the increased availability of long-term credit.
Including the current loan, the EIB has already granted four credit lines to BRD totaling some EUR 230 million. Previous loans have been successfully disbursed and allocated to the final beneficiaries, primarily SMEs.
A significant part of EIB lending to Romania is made up of loans to financial institutions for financing Romanian companies, mainly SMEs and mid-caps. Over the last five years, the EIB has provided credit lines of over EUR 800 million to banks and leasing companies in Romania.