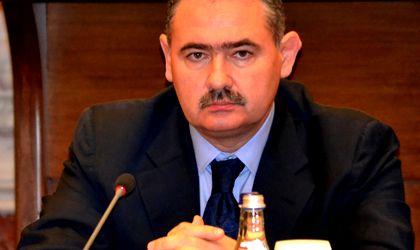 Mihai Tanasescu, vice-president of the European Investment Bank, said last week the bank would hike financing commitments to Romania by 25 percent to around EUR 600-650 million, citing road and energy transport among the focus sectors, alongside small- and medium-sized enterprises.
The EIB has granted loans worth EUR 3.7 billion locally in the past five years, financing a wide array of sectors including energy, transport and industry.
According to Tanasescu, the EIB aims to enhance the co-financing of investments carried out by the public sector using EU funds through to 2020, further increasing SMEs' access to bank loans and investing in energy and energy efficiency.
Last week, the EIB inked a EUR 50 million loan agreement with Garanti Bank, which will support fresh lending to SMEs, mid-sized companies and public entities. The vice-president commented that Romania was currently grappling with increased levels of non-performing loans, similar to the rest of Europe, which slows down new lending.
"It is a combination of lack of demand on one hand, and the lack of appetite for additional risk from banks on the other – especially in a year they are undergoing a stress test at the level of the ECB, an asset quality review. At the level of the banking system a restructuring process is also underway, which makes banks shyer about granting new loans. All of this slows lending," Tanasescu told BR.
"The major obstacle, not only in Romania, is the high level of non-performing loans. This makes lending really tight. Once the restructuring is complete, and non-performing loans diminish, the increase in lending will pick up pace," he added.
Tanasescu said the EIB was interested in financing the consortium building the Comarnic-Brasov highway. He added that the bank wants to finance the expansion of gas and electricity networks in Romania, which he identified as the key development tool for the country in the next 10 to 15 years.
The EIB vice-president mentioned research and development as another area that should get more financing. The bank has granted a loan to France's Renault, out of which EUR 10 million went to Pitesti, for research into green vehicles.
Ovidiu Posirca