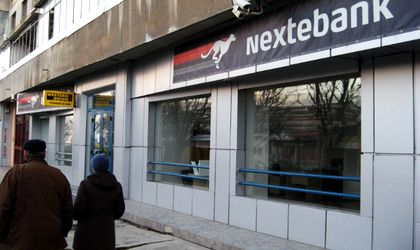 On April 30, 2004 Emerging Europe Accession Fund (EEAF) has finalized the acquisition of the majority participation, of over 98%, held by MKB Bank Zrt Hungary in Nextebank Romania. The closing of this transaction was completed upon obtaining the approval of the acquisition from the National Bank of Romania.
"We trust that, in a 6-8 years' time horizon, we will build a successful bank, profitable and with an innovative business model. We intend to capitalize on several opportunities that we currently see in the Romanian banking market by using the relevant resources of Nextebank, high liquidity and solvency, as well as the diversified banking platform, experienced and dedicated staff, which constitute a solid basis for our future growth strategy. We consider that the most attractive sectors are SME's active in the agriculture and services sectors, as well as certain segments of the retail clients that we intend to service using an efficient operational model based on innovation and technology, thus contributing to an increased level of financial intermediation in certain less banked areas of the Romanian economy", declared Horia Manda, Managing Partner of Axxess Capital.
EEAF, a follow-on fund of the Balkan Accession Fund (BAF), having the EBRD, EIF, DEG and Black Sea Bank as institutional investors, is the third private equity fund managed by Axxess Capital. EEAF continues its investments in Romania, this time in the banking sector.
Axxess Capital is an independent investment manager present in the South Eastern Europe region throughout the last 8 years. Its investment history started more than 15 years ago with the Romanian American Enterprise Fund and includes over 35 transactions closed to date out of which 10 transactions are in the financial services sector, of which 7 in Romania.