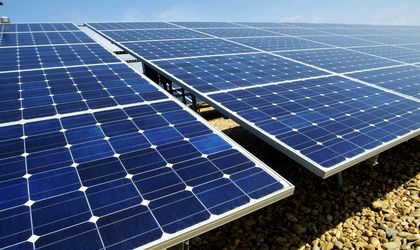 Spain's EDP Renovaveis, the renewable energy company, has reached a financing agreement with two developments banks for the construction of six photovoltaic installations with a combined capacity of 50MW in southern Romania.
The Black Sea Trade and Development Bank (BSTDB) said it will grant EUR 10 million to the renewable company, while the European Bank for Reconstruction and Development (EBRD) will provide parallel financing of EUR 20 million. This is BSTDB's first solar project in the Black Sea region.
The total investment in this project hovers around EUR 80 million, if we take into account a building price of EUR 1.6 million for each MW.
Riccardo Puliti, EBRD managing director for energy and natural resources, said: "The financing of the EDPR solar project is the third transaction completed in Romania's energy sector since the beginning of 2014. Including the EDPR Solar project, we have already invested close to EUR 200 million in the Romanian energy sector this year."
Romania has 1,158MW of operational solar capacities, enough to power over 100,000 homes.
"The Bank has been steadily increasing its exposure in Romania, and energy and infrastructure are priority sectors, as agreed with the Romanian Government," said Mustafa Boran, BSTDB vice president banking.
The BSTDB has signed 24 agreement loans in Romania worth EUR 197 million, since beginning operations in 1999.
Ovidiu Posirca