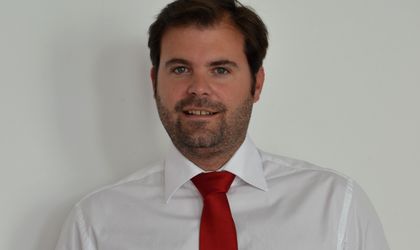 Vianney du Parc is the new general manager of Edenred Romania. He is replacing Pierre Gagnoud who after a two-year mandate in Romania will take over the management of Edenred Spain.
Du Parc is a graduate of the Paris Business School and post-graduated in finance. He joined the Accor Controlling department in 2005 after having previously worked for Deloitte as financial auditor. In 2008 he was appointed financial director of Accor Hotels Eastern Europe and two years later he became the financial controller for Central Europe and Scandinavia at Edenred.
Before coming to Romania Du Parc had worked as managing director of Edenred Poland since 2011.
According to company data, Edenred is the market leader, both in Romania and internationally, in the field of prepaid vouchers and cards for employee benefits, expense management and public social programs.
Simona Bazavan