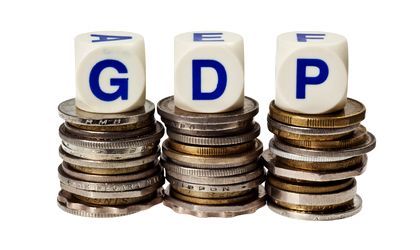 The Romanian economy is forecast to maintain its growth momentum and increase by approximately 4 percent in 2016 y-o-y, but underlying problems such as a widening trade balance and budget deficit could threaten future prospects, according to Ionut Dumitru, Raiffeisen Bank Romania's chief-economist.
Private consumption was the main driver of the 3.7 percent GDP increase Romania posted in 2015, he said. Tax cuts, such as the reduction of the general level of VAT from 24 to 20 percent as of this January, and double-digit wage increases in the public sector suggest that private consumption will continue to make a crucial contribution to this year's economic growth as well. Moreover, consumer confidence has reached pre-crisis levels, also boosted by the elections taking place later this year, added Dumitru.
"All this means increased spending. And you can see that in the performance of different indicators, such as sales of durable goods, which are skyrocketing, and retail sales, which are already increasing by double-digit figures. Overall, consumption is already growing by more than 6 percent," said the economist.
This overreliance on private consumption to drive economic growth is something that could cause trouble for the local economy further down the line, warns Dumitru. "We can see that already in the sharp increase of imports against exports, which should be a matter of concern on the medium to long term," he said. This was already reflected in the country's trade balance in 2015, when the trade balance deficit increased by 38 percent y-o-y to EUR 8.37 billion, as imports went up by more than exports, data from the National Institute of Statistics indicate.
The widening budget deficit, which is the result of both tax cuts and increased public sector wages, is another matter of concern, added Dumitru. Tax collection and tax revenues went up in 2015, according to data from the national agency for fiscal administration, ANAF, but this was not enough to offset the impact of tax cuts, he noted. As a second round of tax reductions will come into force next year, when the government will also increase military spending to 2 percent of GDP, the budget deficit will come under additional pressure.
"After a very good performance between 2010 and 2015, from 2016 the budget deficit is projected to climb towards 3 percent. In a 'no policy change scenario', in 2017 it will increase to about 3.8 to 4 percent of GDP which, of course, is not sustainable. After the elections, irrespective of which government is in place, they will need to cut the deficit," said Dumitru.
Raiffeisen Bank Romania's economic growth forecast is in line with that of the World Bank, which sees Romania's GDP going up by 3.9 percent in 2016 and 4.1 percent the following year.
Simona Bazavan