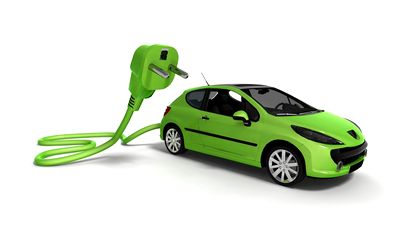 During the first ten months of 2015 sales of new electric and hybrid cars in Romania hit 411 units, marking a 125.8 percent surge from the same period in 2014, show statistics released by the Car Producers and Importers Association (APIA).
According to APIA, 25 of the total cars are 100 percent electricity-powered. Over the same period of 2014 182 green energy cars were marketed, six of them completely electric.
The number of eco-friendly cars reported over this period account for 0.42 percent of the total of 97,807 new marketed vehicles (including personal cars and commercial vehicles). The sale results registered in the first ten months of 2015 represent a 17.7 percent increase over the similar period of 2014. Cars, making up 82 percent of the total volume (79,739), also registered an increase of 15.9 percent over 2014, while commercial vehicle sales were boosted by 27.6 percent.
By the type of fuel, diesel-fueled vehicles hold the largest share of the market (42,503 units – 53.3 percent), but lost ground compared to the same period of last year when they represented 55.3 percent of the market.
In October 30,421 new vehicles were produced in Romania, a 27.6 percent drop year on year, while for the first ten months a total of 328,776 units (0.2 percent drop y-o-y) came into the market.
Of these, 286,789 were produced by Dacia and 41,987 by Ford. Largest volumes were recorded by the Dacia Duster model (141,278 units in 2015, 0.8 percent more than during the same period of 2014), followed by Logan (62,277 units, down 9.4 percent), Dacia Sandero (48,436 units, 29.5 percent more than in 2014), Ford B-Max (41,987 units, down 8,5 percent) and Dacia Logan MCV (34,798 units, 0.3 percent less than in 2014).
About 92 percent of the total units produced in Romania were exported (301,580 vehicles), an unchanged volume compared to 2014.
Natalia Martian