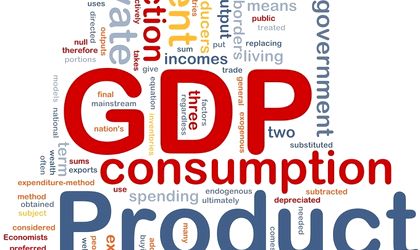 The European Commission said on Tuesday it raised its forecast for Romania's economic growth to 2.8 percent for 2015 and 3.3 percent for 2016, as a result of strong private consumption and recovering investment.
In its previous economic forecast, released in February, the Commission projected that Romania's gross domestic product (GDP) would expand by 2.7 percent in 2015 and by 2.9 percent in 2016.
The government budget deficit is forecast to widen slightly to 1.6 percent of GDP in 2015, as a reduction in the tax revenue-to-GDP ratio more than offsets the reduction in the expenditure ratio. For 2016, the headline deficit is expected to sharply deteriorate to 3.5 percent of GDP.
Annual average inflation is forecast to slow down further to a record low of 0.2 percent in 2015 due to a cut in the value added tax rate for food, low energy prices and the persistence of low inflation in the EU.
Downside risks stem mainly from households constraining consumption more than expected to reduce their indebtedness and from a possible escalation of the Russia-Ukraine crisis, while upside risks are related to a better-than-expected implementation of the EU investment plan, the Commission added.
Government debt is set to increase from 39.8 percent of GDP in 2014 to 42.4 percent of GDP by 2016.
Staff