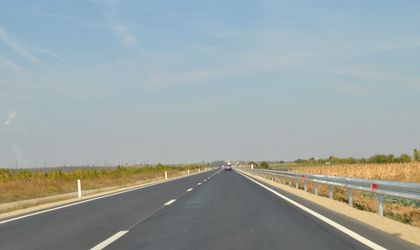 The European Commission (EC) approved the financing of two major Romanian infrastructure projects, announced members of the EC Representation in Romania. One of the projects has in view the modernizing of the Berceni-Pipera metro artery and will take place in two phases, while the second one involved the phasing of a larger rehabilitation project of DN6 Alexandria Craiova.
For the metro infrastructure investment, the EC has awarded EUR 95.5 million (from a total value of EUR 112.3 million) for the first phase, which includes buying 24 new metro frames and safety equipment. This first step will be included in the 2007-2013 program, while the second phase will fall into the 2014-2020 program and include modernizing works on 18 kilometers of metro lines, system rehabilitation and a new entrance at the Tineretului station.
Concerning the DN6 works, the EC has approved a phasing of the project, dividing the co-financing investments between the 2007-2013 and 2014-2020 programs. A total of 127 kilometers of road will be rehabilitated, with 75 percent of the works projected to be completed during the first phase. Costs for this phase will total EUR 156.9 million, of which the Commission will finance EUR 47.4 million.
"Upon completion of the rehabilitation of the national road linking the cities of Craiova and Alexandria, over 1.6 million people in Dolj, Olt and Teleorman will have better and safer transportation. The transport duration between the two cities will be reduced by a third, so that the inhabitants of Craiova and Alexandria, as well as other carriers, will be able to cover this distance in about 100 minutes. Under the project, the rehabilitation works will be completed by October 30, 2017," said European Commissioner Corina Cretu.
The application for the phasing of this project was sent by Romanian authorities on September 30, 2015.
Natalia Martian