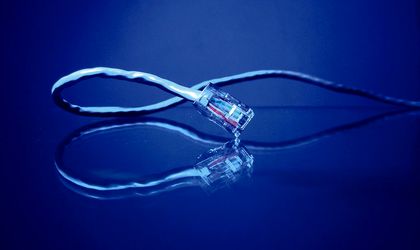 The European Commission has approved on Thursday a EUR 57.1 million investment, part of a EUR 83 million project, for the development of broadband infrastructure of 3,265 kilometers in areas in Romania that lack communication networks.
The Romanian state awarded in July the contract for designing, building and running a national communications infrastructure which will supply communication services to poor areas in 35 counties to newly rebranded Romtelecom and Cosmote: Telekom Romania.
The operators will build a telecom network to provide high-speed Internet for 783 localities that so far have no coverage. The project is valued at EUR 83.1 million, VAT included. The 783 cities, communes and villages include 137,000 households and 400,000 people.
"This project aims to develop rural regions and to improve quality of living, both locally, and nationally. That is why the ministry gave the Ro-Net project priority and it will be implemented with the European funds of EUR 84 million. Romania is today closer to the targets set by the European Union through the Digital Agenda, a vital part of the Europe 2020 strategy", according to Razvan Cotovelea, minister for the Information Society.
The EUR 57.1 million investment is part of the "Economic Competitiveness" operational program, according to a press release from the European Commisison. The project should be finalized by the end of 2015.