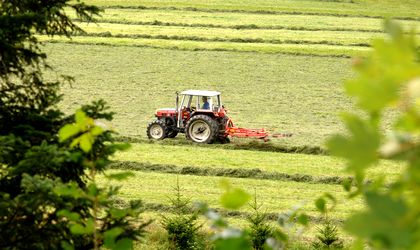 The European Commission has approved on Tuesday a further 24 Rural Development Programmes (RDPs) aimed at improving the competitiveness of the EU farming sector, caring for the countryside and climate, and strengthening the economic and social fabric of rural communities by 2020.
The programmes adopted are expected to create over 40,000 jobs in rural areas and about 700,000 training places to foster innovation, knowledge transfer, more sustainable farming practices and stronger rural businesses. Funding worth EUR 27 billion from the EU budget, co-financed by further public funding at national/regional level and/or private funds, is made available.
Modernization of farms, support to young farmers, sustainable land management and improved broadband infrastructures are among the priority actions of the adopted regional and national programmes. The member states concerned are Bulgaria, Croatia, Czech Republic, Germany, Ireland, Italy, Romania, Spain, Sweden and the UK.
Welcoming today's decisions, EU Agriculture and Rural Development commissioner Phil Hogan said: "One of the great strengths of our Rural Development concept is that we have core priorities, but it is up to each member state or region to design a programme which suits its challenges and opportunities. The programmes adopted today offer funding for a range of dynamic projects, varying from modernization projects for agriculture and encouraging generational renewal in Croatia and Romania, to rolling out broadband to sparsely populated areas in Emilia Romagna and support for organic farming in Sweden or enhancing environmentally friendly land management on 1 million hectares of farmland in Ireland. Boosting the knowledge base of our farm sector is an important aspect of the RDPs. I am pleased to see that almost all of today's programmes will support innovation projects under the European Innovation Partnership."
On the other hand, in his message to the Farmers' National Conference on Tuesday, president Klaus Iohannis asserted it was vital to turn the Romanian agriculture into a real source of economic development. He added that Romania needs more than ever an assumed political position and an integrated vision. "In my view, the agriculture is a vital field for Romania's development. This is precisely why we have to carefully address its problems and challenges. It is essential to transform the Romanian agriculture into a real source of economic development, by supporting the farmers' performance and revenues," the president stated, according to Agerpres.
Staff