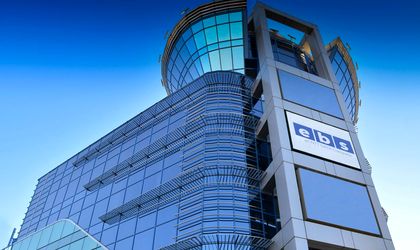 Software services and solutions provider EBS Romania posted a turnover of EUR 15.7 million in January-July, up 60 percent year on year, by extending its client portfolio, the company announced Monday. The company acquired two new clients in the auto-industry, VW AG and BMW AG, via auction, writes Mediafax.
"The bidding process and the contest lasted 12 months, during which we had a series of negotiations and discussions regarding a strategic partnership and obtaining a preferred service supplier status. The VW decision, BMW respectively, to contract the Romanian subsidiary of NTT Data was made in spite of the fact that other major players were present on the market, such as IBM, Accenture or T Systems", according to the EBS Romania press release.
Both projects include production, logistics and quality assurance, with a major impact over business, covering both SAP and non-SAP technologies. The company will add 50 employees to its roster as a result.
"They will be involved in projects alongside our co-workers for NTT Data Germany being part of international teams", according to Titus Mic, Chief of NTT Data Projects EBS Romania.
On the local market, EBS Romania also took on Allstar Prod and Drumuri si Poduri Mures as clients, important companies in construction and transport. EBS Romania also began offering Clarvision ERP solutions to Leier Rom, Tirrena Scavi, West Co Impex, Heurtey Petrochem Manufacturing, Delta Invest, Mecanica Ceahlău, Sirca and Asco Tools.