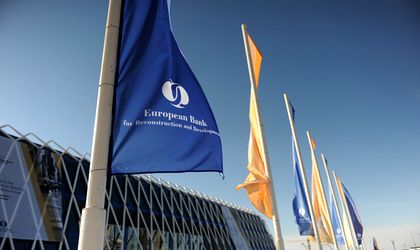 The European Bank for Reconstruction and Development (EBRD) has invested RON 333 million (EUR 75 million) in the bond issuance of RON 2.2 billion (EUR 500 million) launched by the Bucharest City Hall.
"The EBRD has invested in the RON 2.2 billion bond issuance of the Bucharest City Hall. The bank has been extremely active in supporting the development of the capital market in Romania, investing in more bonds in RON. The bonds issued by Bucharest City Hall are seen as pioneering, this being the first bond program in RON of the City Hall and the first listing of municipal bonds at BVB," reads a press release issued by the financial institution on Monday and quoted by Mediafax.
According to EBRD, the bonds in RON program mitigates the currency and devaluation risks, by moving from long-term financing in foreign currency to the one in RON.
In the issuance, divided into four tranches, of 3, 5, 7 and 10 years, the EBRD has focused on supporting the tranches with longer maturities, where it predicted that the demand will be weaker.
The EBRD investment corresponds to the initiative of the Institution of Local Currency Market and Capital Market Development to promote the development of the capital markets in the countries where it is present.
Bucharest has launched bonds of RON 2.2 billion at an average interest rate of 3.98 percent, the best achieved by a municipality in Romania, the City Hall budget saving approximately RON four million (EUR 900.000) a year, said on Tuesday Bucharest's mayor Sorin Oprescu at the Bucharest Stock Exchange (BVB).
Staff