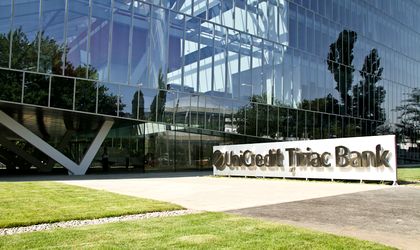 UniCredit Tiriac Bank has taken out a EUR 10 million loan from the EBRD that will be used to finance SMEs investing into industrial energy efficiency and small renewable energy projects.
The loan is granted under the EBRD's Romania SME Sustainable Energy Financing Facility (RoSEFF), an instrument aiming to boost the competitiveness of SMEs through the rational use of energy.
Sylvia Gansser-Potts, EBRD director for Financial Institutions, EU Banks, said: "There is substantial potential in Romania to achieve energy savings and the EBRD long-term loan helps reduce the number of barriers that the private sector still faces in obtaining financing for energy efficiency projects."
The EBRD has provided over EUR 645 million for sustainable energy investments in Romania since 2006, with the project value reaching close to EUR 3.9 billion.
The latest loan comes under the Joint IFI Action Plan for Growth in Central and South Eastern Europe, which was launched in November 2012 by the EBRD, the European Investment Bank Group (EIB Group) and the World Bank Group.
The EBRD has invested EUR 6.3 billion in projects across Romania, triggering over EUR 13 billion of further financing for these companies from other sources.
Ovidiu Posirca