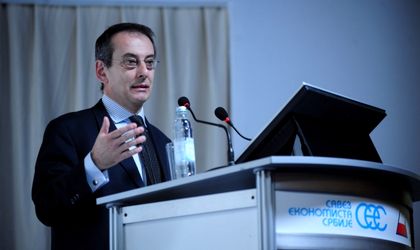 The European Bank for Reconstruction and Development (EBRD) appointed, as of July 1, a new director for Romania, Matteo Patrone, who previously held the same position in Serbia.
"Patrone will lead the EBRD operations in the country focusing on the development of capital markets, on improving the quality of infrastructure, reducing regional disparities and increasing inclusion, as well as on increasing the private sector competitiveness," reads a bank release, according to Mediafax.
Patrone replaces James Hyslop, recently appointed director for Municipal and Environmental Infrastructure, returning to the EBRD's headquarters in London.
Staff