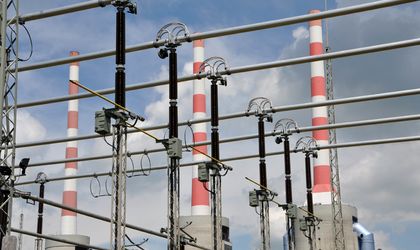 German utility E.ON will invest RON 350 million (around EUR 78 million) in 2012 for upgrading the gas and power distribution networks and may open a business service center in Cluj-Napoca that will create 600 jobs.
The utility invested around EUR 330 million (over EUR 73 million) in 2011 for modernization works at E.ON Gaz Distributie (gas) and E.ON Moldova Distributie (power). The company plans to invest RON 180 million (EUR 40 million) this year in the gas network and RON 156 million (EUR 35 million) in the power infrastructure.
The company will modernize 160 km of the gas network in Cluj-Napoca through to 2015 for RON 90 million (EUR 20 million). In Iasi, the utility wants to extend the gas network by 4 km and modernize 1km, and will also develop the power infrastructure for RON 7.8 million ( EUR 1.7 million). These projects are partially paid from EU funds.
E.ON plans to set up two business service centers employing around 1,100 people in Berlin in Cluj-Napoca. The Berlin center will employ around 500 human resource specialists, while the Cluj – based center will accommodate mostly accounting specialists. The center should become operational by 2015.
Apart from gas and power, E.ON is also active in cogeneration owning a 33.3 percent stake in Colonia Cluj-Napoca. It produces thermal energy through cogeneration. The Cluj-Napoca thermal producer and RheinEnergie have similar stakes in the company.
In addition, E.ON, Enel and Termoelectrica will develop a EUR 1.4 billion coal-fired thermal plant of 800 MW in Braila. The project company Braila Power was included in the trade registry this April.
The turnover of E.ON stood at RON 4.33 billion (around EUR 1 billion) in 2011, broadly similar to 2010. The sold volumes of gas and electricity exceeded 30 TWh.
The company has invested over RON 1.9 billion (EUR 425 million) since 2005, modernizing 4,200 km and 1,250 km of gas and power infrastructure.
Ovidiu Posirca