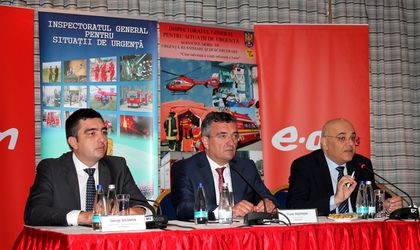 Frank Hajdinjak, CEO of E.On Romania, said the utility firm is investing EUR 90 – 100 million annually in Romania to upgrade the gas and electricity grids and that total investments since entering the country in 2005 have reached EUR 1.2 billion.
The Romanian subsidiary of German utility group E.On has launched a new campaign aiming to raise awareness regarding household energy- related accidents, teaming up with public energy department IGSU for the third year.
According to the company, the first two years of partnership have lead to a 6 percent reduction in the number of fires in homes and a 12 percent drop in the number of casualties.
"People have to be aware that safety comes first," commented Frank Hajdinjak, CEO of E.On Romania. He cited official data which show that there were around 11,000 fires last year, out of which one third have been caused by poorly maintained chimneys and by improvised electricity or gas installations in homes.
Raed Arafat, state secretary at the Ministry of Internal Affairs, said that the focus should be on prevention, no matter the cost.
The campaign's message has reached around 1.5 million adults and children in the first two years.
Ovidiu Posirca