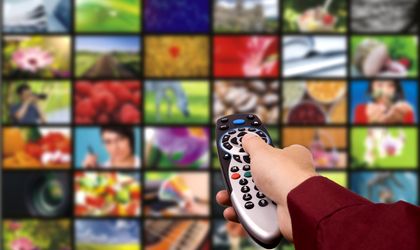 Sales of durable goods increased 17 percent on the year in the second quarter of 2014, to EUR 420 million, with growth across most categories of goods, according to a study by market research company GfK, released Monday.
"With the exception of the photo segment, most categories experienced increases in the second quarter of 2014. The rhythm at which the photo market decreased in value did slow down, to a little over -18 percent. The biggest increase in value (29 percent) was generated by the Telecom sector, which attracted EUR 128 million, the biggest segment in the second quarter. Electronic appliances experienced an amazing interval, up 27 percent, followed by large appliances, small appliances, IT and Printers", according to the study GFK TEMAX for Romania.
Given the evolution in the first half of the year, with increases of 8 percent in the first quarter and 17 percent in the second, it is very likely that the trend will continue.
Telecom sales in April-June reached a value of EUR 128 million, while electrical appliances increased 27 percent on year, to EUR 67 million.
"The upward trend peaked in June where there was a significant increase on the main sub-segment of electronic appliances – flat screen TV – a tendency spurned on by the FIFA World Cup", according to the report.
Small electrical appliances rose 13 percent to EUR 27 million, while large appliances generated EUR 83 million in the second quarter of 2014, up 12.5 percent year on year. IT sales recorded a 7.5 percent increase in april June, generating EUR 93 million.
"After a long period of negative evolution, PC's regitered a two-digit increase. Monitors and peripherals maintained their upward trend. Laptops remained on a stable trajectory, while computing tablets and desktop replacements continued to grow", the report shows.