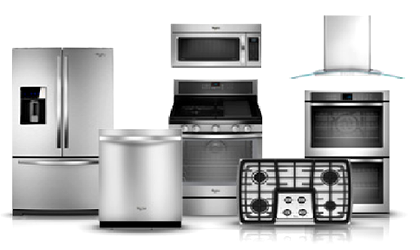 The durable goods market in Romania recorded a slight increase of 6.4 percent in the second quarter of 2015, reaching a value of EUR 449 million, according to the GfK Temax Study.
The telecom and household appliances were the sectors that contributed to market growth registering positive trends, while the electronics decreased by 3.3 percent in Q2.
Year on year, the second quarter of 2015 brought a 15 percent rise in sales in the telecom segment, reaching some EUR 145 million.
The 22 percent increase in the smartphones segment offset the decline in mobile phone sales, while accessories such as headsets reported a strong increase compared to the same period in 2014.
The large household items sector reached EUR 95 million, all its categories contributing to the 11 percent surplus attained. While built-in appliances and refrigerators recorded a double-digit growth, the washing machines rate of increase slowed to single digits. No sign of stagnation in the evolution of sales of refrigerators that had a 20 percent growth in Q2 2015.
Small appliances sales increased by over 8 percent to EUR 29 million, with kitchen robots, fruit and vegetable juicers and blenders having a large contribution. However, the biggest boost was given by razors, intense pulsed light (IPL) and male grooming devices, which recorded double-digit growth rates.
Compared to the same period last year, the IT sector remained stable in Q2 2015, reaching EUR 95 million. After some very good developments, tablets demand decreased, especially in the 7 inches segment. In contrast, portable computers have maintained positive trends in all segments, especially for desktop replacement and convertibles. Peripherals and desk computing continued to rise.
The electronics sectors saw a slight decrease for the first time in a long time of positive results, sales lowering by more than 3 percent. Personal TVs, the dominant sector in this category declined by almost 5 percent, while demand for UHD and televisions with a diagonal screen larger than 40 inches continued to grow. The audio and video sectors had positive signs, with action cameras reaching double the level of sales and audio systems, speakers and docking speakers seeing increases.
After a good first quarter, the sales of printers, multifunctional devices and consumables decreased by almost 4 percent compared to Q2 2014. One of the reasons for the decline was the poor performance of the cartridges, both ink and laser. Ink equipment fell by 10 percent while the laser ones slowed down to a 4 percent increase.
The photo market in Romania had the most spectacular decline, by almost 17 percent, in the second quarter of 2015 to a total of EUR 6 million.
GfK Temax is an index used by GfK Retail and Technology to monitor the durable goods markets. Results are based on surveys conducted regularly by the retail panel of GfK. The retail panel comprises data from over 425,000 points of sale worldwide.
Natalia Martian