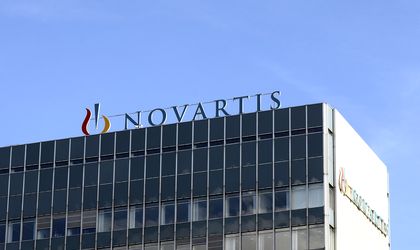 Swiss drugmaker Novartis acquires AveXis for USD 8.7 billion, moving further into gene therapy by adding a rare-disease treatment that could bring billions in sales. The transaction is will close in mid-2018, according to Reuters.

The acquisition reflects an increasing interest in biotech deal-making as large pharmaceutical companies seek new assets to boost their pipelines.
The USD 218-per-share cash deal announced on Monday represents a 72 percent premium to AveXis's 30-day volume-weighted average stock price.
Novartis chief executive Vas Narasimhan, who took over on February 1, has just agreed to sell his company's stake in a consumer healthcare joint venture to GlaxoSmithKline for USD 13 billion.
Narasimhan is now counting on AveXis's main drug, AVXS-101 for deadly spinal muscular atrophy (SMA) to support Novartis's neuroscience business.
This is Novartis's second notable gene therapy deal this year after it agreed to pay USD 105 million and up to USD 65 million in milestone payments for rights to Spark's blindness treatment Luxturna outside the United States.
"We believe the medicine would have a multi-billion dollar peak sales potential," told Narasimhan to reporters of AVXS-101.
"We look forward to using AveXis's capabilities and technical development capabilities to be able to advance that portfolio," added Narasimhan.
Novartis shares were up 0.8 percent at 0830 GMT.
The company said the acquisition would slightly cut  core operating income in 2018 and 2019, due to research and development costs.
Photo courtesy: Dreamstime