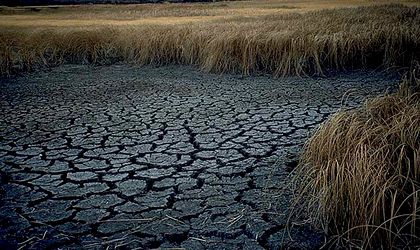 Romanian farmers who reported drought related losses will receive financial support from the government under the form of a de minimis state aide of RON 100 (approximately EUR 22) per hectare, announced the minister of agriculture, Daniel Constantin on Wednesday.
The maximum surface for which farmers can receive the financial aid is 10 hectares. Potential beneficiaries must be registered at the Agency for Payments and Interventions in Agriculture (APIA) and apply for this support scheme. The money will be given in a single installment for each beneficiary starting November 15 and the necessary funds will come from the state budget, explained Constantin.
The government announced at the end of last month a series of measures meant to reduce the drought effects on the local agriculture industry which include a price reduction for irrigation water, financial compensations for farmers and financial allocations for investments in irrigation infrastructure.
Farms registered as small and medium sized companies (SMEs) whose production has been affected by drought in a share of at least by 30 percent will receive an 80 percent financial compensation for this year's loss (compared to the revenues reported over the past three years), the minister announced at that time.
40 percent of Romania's arable surface is affected by drought
More than 3.7 million hectares of arable land representing some 40 percent of Romania's arable surface have been stricken by the drought, according to data from the Ministry of Agriculture and Rural Development (MADR).
Approximately 30 percent of the autumn-sown wheat crops have been affected by the drought. Also, more than 80 percent of the surfaces planted with corn this spring have suffered from lack of precipitations.
Small subsistence farms are the hardest hit by drought. More than 1.2 million hectares of the affected surface represent farms of between one and ten hectares owned by more than 523,000 individuals, according to the same source. In addition to this, there are also 35,000 farmers who own more than 1 hectares of land.
Simona Bazavan