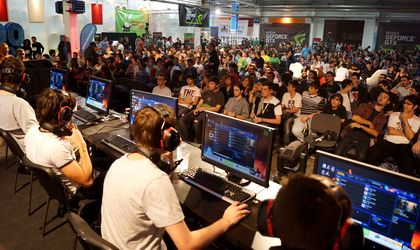 Bucharest becomes the epicenter of international gaming this weekend as DreamHack expects over 10,000 gaming aficionados from all over the world at the Polivalenta Hall on September 14 and 15.
The most renowned players of electronic sports from Romania, South Korea, Finland, France, Germany, Kazahastan and Sweden. will challenge each other during the competition.
Thus, the best StarCraft II players such as Flash, a StarCraft programmer from South Korea, Polish player MaNa, and the Romanian NightEnD and League of Legends players such as Ninjas in Pyjamas, Na'vi, Fnatic and Copenhagen Wolves will fight for the USD 50,000 prizes at stake.
"DreamHack Bucharest 2013 promises to be the most incendiary edition of this European competition. We will be hosting two StarCraft II competitions, one of them is called StarCraft II League, a global competition with prizes over USD 10,000 which took place online and the final will be in Bucharest, with the two best teams in the world," said Silviu Stroie, CEO ComputerGames.ro, organizer of the event.
Around 96 players have signed up for the main StarCraft II competition DreamHack Open for prizes of EUR 20,000.
The Counter-Strike competition Global Offensive put at stake prizes of USD 15,000 while The League of Legends competition offers prizes of USD 10,000.
Visitors can also compete for prizes that sum up EUR 15,000.
DreamHack tickets can be acquired at shop.computergames.ro, Bilete.ro, the Romanian Post, the Inmedio stores, the Germanos store network at prices between RON 34,99 and RON 299,99 (the VIP area).
Otilia Haraga