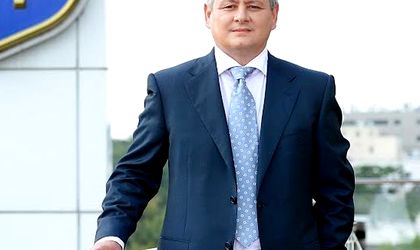 Dragos Dinu has been appointed CEO of Tiriac Holdings. Dinu has over 10 years of experience in many fields such as FMCG, pharma, electronics, IT&C.
Between 2002 and 2008, Dragos Dinu was active as CEO of A&D Pharma, a pharmaceutical distributor with over 3,000 employees.  Afterwards, Dinu joined the Link resource consultancy firm as partner and senior consultant. In 2012, he was appointed CEO and member of the directors board for Domo.
"I am honored to take over this position and in equal measure I am delighted by the opportunities that Tiriac Holdings will offer in the future. With the help of our partners,  collaborators and management team I am confident we will successfully implement the group's strategy for development and consolidation", according to Dragos Dinu.
Tiriac Holdings includes over 40 local businesses active in the following fields: auto, real estate, financial services, leasing, air transport and energy.
Dragos Dinu will replace Leonard Leca, appointed CEO in 2005, who recently decided to step down from his position to pursue other professional avenues.