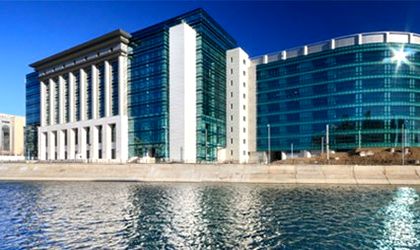 The National Library of Romania is the host of the exhibition "With Caragiale from Washington to Bucharest."  The exhibition opens today and is on until October 31. It is occasioned by the centenary year of Ion Luca Caragiale, a Romanian playwright, short story writer, poet, theater manager, political commentator and journalist.
The exhibition gathers photos from famous theatre plays signed by the great playwright Caragiale such as "A stormy night" (in Romanian "O noapte furtunoasa"), played in Washington with actors from Bucharest's National Theatre and in Bucharest by Masca Theatre. The pictures were taken by Madalina Corina Diaconu.
Furthermore, the classic Romanian play "A lost letter" (in Romanian "O scrisoare pierduta") is presented as a comics book for this event. The drawings were made by Mihai Grajdeanu.
Oana Vasiliu