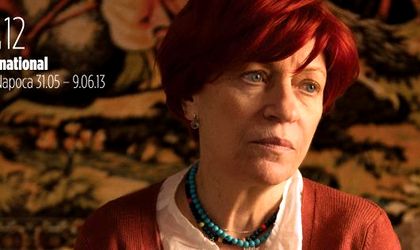 The 12th run of the Transylvania International Film Festival (May 31- June 9) sees 12 young directors competing for the grand trophy. This year, the competition is focused on first-time directors – 10 of the competition titles come from helmers making their feature-length directorial debuts. The competitive section is traditionally focused on first- and second-time directors, and the 12 films come from Saudi Arabia, Uruguay, Poland, Sweden, the USA, Germany, Denmark, the Netherlands, India, Slovakia and Japan.
The boldest debut in the competition is Wadjda (Haifaa Al-Mansour), the first feature film entirely shot in Saudi Arabia. The director had to wait for years and subject herself to numerous restrictions to shoot the picture. It tells the story of a young girl who takes part in a Quran memorization contest in order to buy herself a bicycle – a perfect showcase for the director's intricate and touching portrait of women's status in the Muslim world, based on her own adolescence. In 2012, the film received three awards in Venice and the Dubai International Film Festival trophy.
Another impressively daring movie comes from the Pole Tomasz Wasilewski, who manages to avoid the stereotypes of genre-filmmaking in In a Bedroom/ W Sypialni, a psychological drama about a 40-year-old prostitute who secures money and little pleasure after making her clients fall asleep.
Transylvania IFF will open with Pedro Almodovar's latest caper, Los amantes pasajeros. This "moral, oral, surreal and unreal" comedy, as the director describes it, will premiere in Cluj on May 31, at 8.45pm, at Ursus Open Air (Unirii Square). The film will be screened only once during the festival.
The legendary story of explorer Thor Heyerdahl and his epic 1947 journey across the Pacific Ocean on a wooden balsa raft is the subject of Kon-Tiki (Joachim Rønning, Espen Sandberg), which will close the festival on June 9, also at Ursus Open Air. The film was nominated this year for an Oscar and a Golden Globe in the Best Foreign Picture category.
Filmmakers Jiří Menzel and Stephen Frears will receive a Lifetime Achievement Award, while actress Luminița Gheorghiu will receive the Excellence Award. Pablo Berger, the director of Blancanieves (10 Goyas), David Lambert, writer/director of Hors les murs, actress Franziska Petri (Betrayal), producer Lynda Myles (The Commitments, The Snapper, The Van, Killing Me Softly), director of photography Ed Lachman (Ulrich Seidl's Paradise trilogy, Erin Brockovich, Sweet November), director Sebastian Lelio (Gloria, La Sagrada familia) and Cristi Puiu, member of the official jury and creator of the TIFF 2013 visual campaign, will be among the guests of honor at the festival this year.
The entire program of the film festival can be seen here. 
Photo: TIFF official Facebook page.
Oana Vasiliu