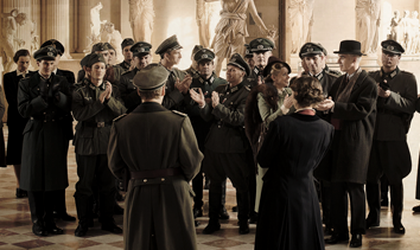 The sixth edition of the Bucharest International Experimental Film Festival (BIEFF) will bring together award-winning movies such as Aleksandr Sokurov's Francofonia or a variety of short films distinguished at the Berlinale 2016, Cannes 2015 or Venice 2015 festivals, according to a press release from BIEFF.
The opening gala will take place Monday, March 14, at 20.00 at Cinema Pro with the screening of Aleksandr Sokurov's Francofonia.
"Another century has passed on the Old Continent… Large armies are trampling on the heart of civilisation and cannon fire is once again taking its toll. Amidst the massacre and the ruins, everything majestic, magnificent, and sacred, that  took millions of minutes and hours of determined labour to build, is wiped out. Jacques Jaujard and Count Franziskus Wolff Metternich worked together to protect and preserve the treasure of the Louvre Museum. Aleksandr Sokurov tells their story. He explores the relationship between art and power, and asks what art tells us about ourselves, at the very heart of one of the most devastating conflicts the world has ever known", says the official website of the film festival regarding Francofonia. More about the movie, here.
The movie will also be screened on Thursday, March 17, at 20.00, at the Peasant Museum Cinema.
The sixth BIEFF edition will take place between March 14-20 at the Peasant Museum Cinema, Elvira Popescu Cinema and the National Music University. Tickets cost RON 10 per movie and a subscription RON 35 for 5 movies, while a full pass costs RON 90. The tickets can be bought online on  Eventbook.
Oana Vasiliu