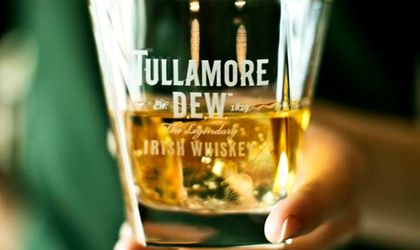 According to Alexandrion Group specialists, the total volume market share of Irish whiskey in Romania is only 1.5 percent, of which Tullamore D.E.W., the brand held by Alexandrion Group since 2011, has 25 percent, being on the second position of this category.
The same specialists say that this type of whiskey is sold in a proportion of 65 percent through Modern Trade channel, 10 percent using Traditional Trade and 25 percent in HoReCa. Also, the Romanian consumers prefer to buy the 0.7l SKU of D.E.W. Original.
A consumer profile for this brand a young person aged 25-35 years old, with rebel spirit, who appreciates the authenticity and has his/ her own beliefs. Due to their market share, a Tullamore D.E.W. consumer is one of one hundred.
Oana Vasiliu