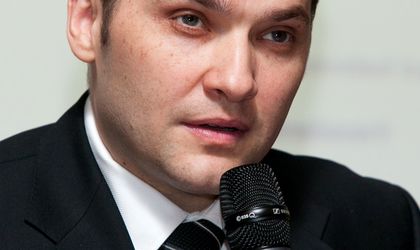 The National Anticorruption Directorate (DNA) chief-prosecutor Laura Codruta Kovesi asked the Prosecutor General to notify the Romanian Senate for the approval of the remand and pre-trial detention of Senator Dan Sova on three counts of accessory to abuse of office, reports Agerpres.
The said criminal acts refer to a corruption case at the Turceni, Rovinari energy complexes.
According to a DNA release, the criminal prosecution files show that over 2007 — 2009, Dan Sova has signed several contracts and additional documents closed between the Rovinari Energy Complex (CER) and the Turceni Energy Complex (CET), on one hand, and the SCA "Sova and Associates", on the other hand.
"It resulted that Dan Sova, in his capacity as 'coordinating lawyer', a mention that is expressly written in all of these contracts, has participated in several talks connected to the respective documents, went to the CER and CET headquarters and to other institutions, by effectively contributing to sealing these agreements, providing in addition legal advice under these contracts and additional documents. On February 20, 2015, through a chosen defender, 11 minutes were submitted to the file, drafted over 2005 — 2009, of the Associates' General Assembly of the 'Sova and Associates' Law Civil Company (SCA), unstamped, but signed illegibly by suspect Sova and two other persons. Likewise, in February 2015, searches and hearings took place," the release reads.
Romanian anticorruption prosecutors started investigating Sova last year in August for abuse of office regarding the contracts signed by his former law firm with state energy companies.
Afterwards, in October, PSD senator and former Transport minister Dan Sova was indicted in a file dealing with influence peddling. Sova supposedly accepted, at the request of Viorel Rebenciuc, to initiate an amnesty proposal.
Staff