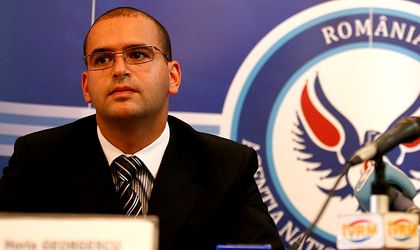 Prosecutors of the National Anticorruption Directorate (DNA) have taken into custody on Monday Horia Georgescu, the head of the National Integrity Agency (ANI), according to Agerpres.
After having been heard by prosecutors, Georgescu has been transferred to the detention facility of the Bucharest Police.
In 24 hours Georgescu is to be brought before a court which has to decide whether to place him under arrest pending trial for up to 30 days.
Asked by journalists if he accepted bribes, Georgescu answered: "Never."
ANI is the authority responsible for checking the compatibility and declarations of assets of Romanian public officials.
Staff